NOF Energy is working with Nuclear AMRC to ensure its members have access to the Fit For Nuclear programme to win business in the civil nuclear market.
NOF Energy is a highly proactive business development organisation working on behalf of companies across the energy sector.
NOF Energy members can access high quality services that help them identify new business opportunities in the UK and internationally, provide industry intelligence, encourage networking and inter-trading, raise their profile and make vital connections.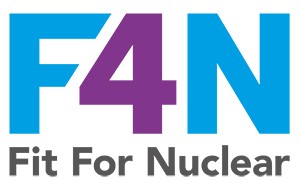 The NOF Energy network consists of a diverse range of companies that offer innovative products and services, leading edge technologies and solutions to the energy industry on a global scale. The network includes engineering companies, fabricators, manufacturers, technical service providers and professional support organisations.
Members also have access to partner organisations with whom they work to bring added value to their own service offering.
Partners include:
Strategic partners – operators, developers and main contractors.
Global partners – overseas trade organisations.
Business consultancy partners – energy analysts and industry intelligence providers.
UK partners – other UK-based support organisations.
NOF Energy's main objective is helping members to win business.